3rd March 2016
DUB PISTOLS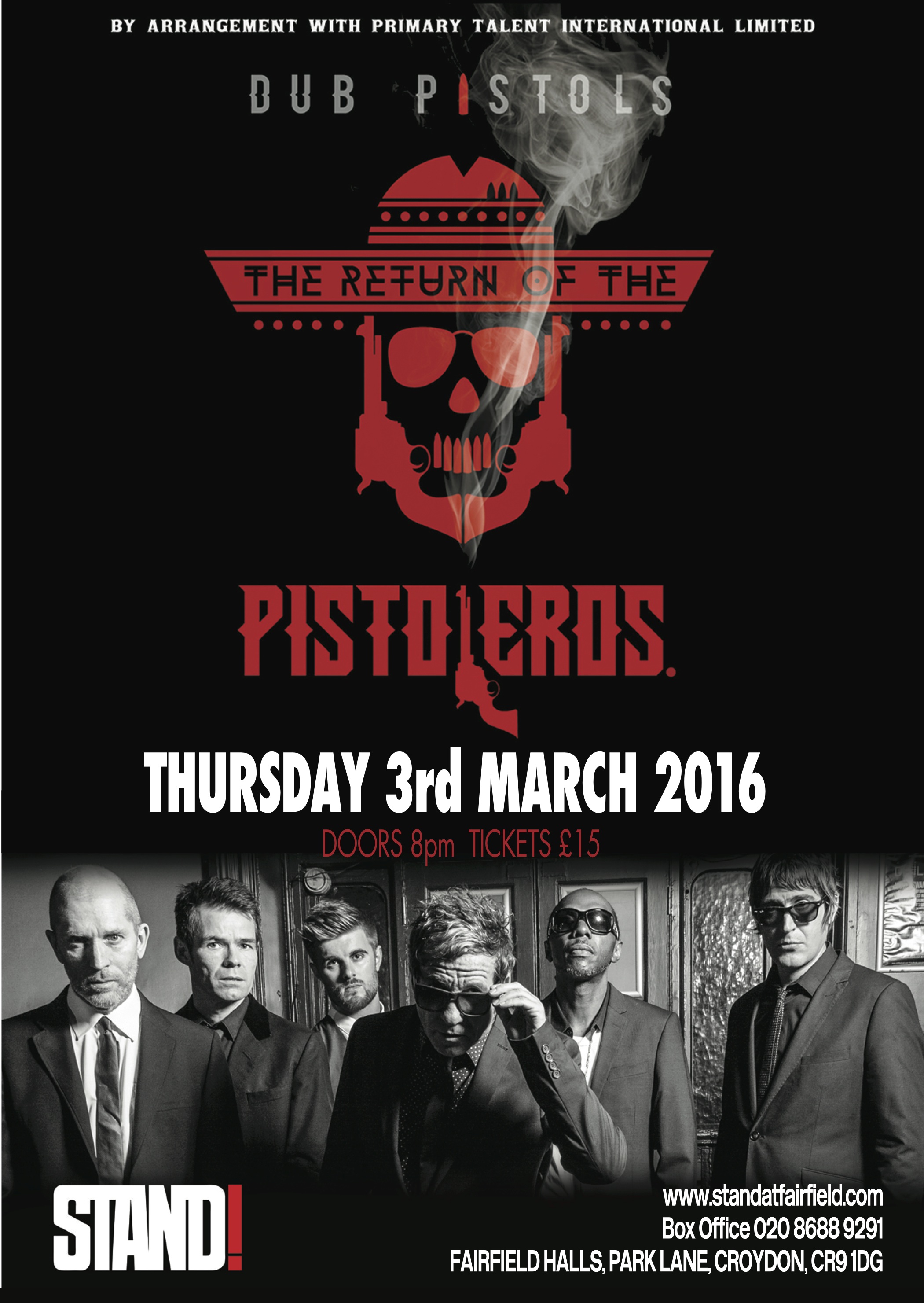 With a string of singles and album releases behind them, including 2001's Six Million Ways to Live, catch the Dub Pistols as they mark 20 years of a rock and roll roller coaster journey mixing up big bass dub vibes and reggae with a fiery encore of brass beats and hip-hop.

Their sixth studio album, The Return of The Pistoleros, was released on Rob Da Banks' Sunday Best label in June 2015 to critical acclaim.

One of the country's finest live bands and a favourite at festivals worldwide 2015 saw the Pistols make a triumphant return to the Glade stage at Glastonbury.

Pistoleros… we salute you!
DOORS 8PM TICKETS
£15 CLICK HERE FOR TICKETS
8th April 2016
DREADZONE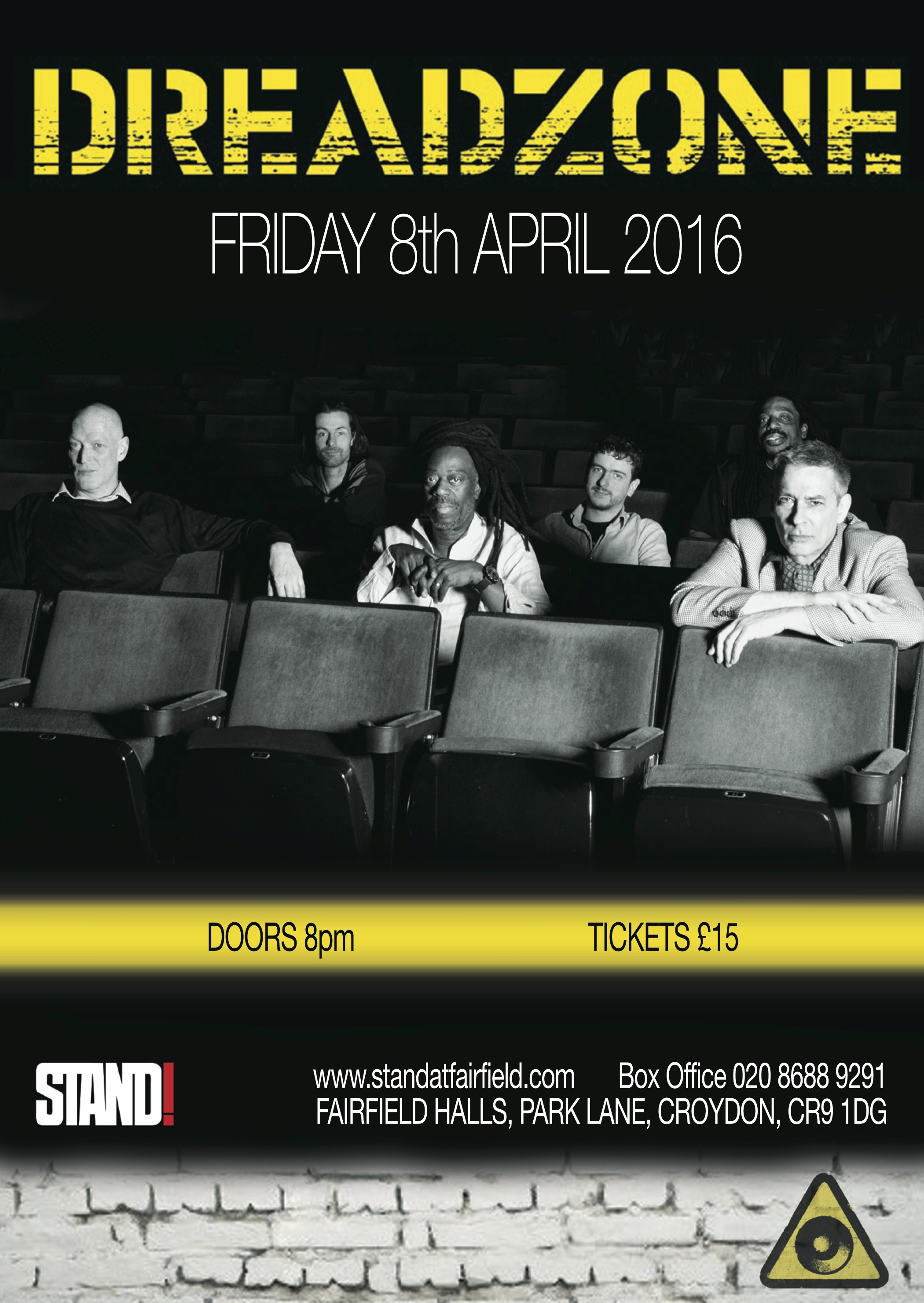 Dreadzone, the electro-dub pioneers back at STAND! The band, with roots in Big Audio Dynamite, have had a 7 album career and a string of hit singles including Little Britain which has spanned the credibility of a Creation Records release, major moves on Virgin as well as independent releases including through their own label Dubwiser Records.

Hit records, critical acclaim and a huge, devoted fan base are theirs, due in part to their utterly storming live shows at venues and festivals across the country… immerse yourself in the 'Cult of the Dread' to find out why!


DOORS 8PM TICKETS £15 CLICK HERE FOR TICKETS